The United Expats of The Netherlands Stichting is made up of a small group of volunteer expats who are all negatively impacted by the lack of transition legislation in the current 30rule change proposal by the Dutch Government. Send us a message below, we will get back to you as soon as we can….but be patient, we all have normal jobs too!
Spokeswoman & Communications Chair. Jessica is an Associate Professor in Communication Science at the University of Amsterdam. Born and raised in Philadelphia, she's a tried-and-true Philadelphia Eagles football fan and still makes time to watch the game each weekend here in the NL. Jessica and her husband moved to NL in 2010 and quickly fell in love with the country (and its pepernoten!). An avid runner, if she's not in her classroom, you can usually find Jess training for her next marathon on one of the many gorgeous running routes scattered throughout NL. Like many UENL supporters, the proposed changes to the 30Rule will have dramatic consequences for her and her husband, and she's not ready to give up without a fight. #aDEALisaDEAL
Founder & Marketing Chair. Mike moved to Amsterdam from the US in January of 2014 due to a job transfer with his wife's employment at a US based multinational company. A few months after purchasing a home here in The Netherlands, he became aware of the Dutch Governments intention to shorten the 30rule WITHOUT a transition period for current recipients. With the prospect of abruptly and unexpectedly not being able to afford to live in The Netherlands, he started a petition, a fundraising campaign, and a facebook page to find other people in his situation. United Expats of The Netherlands was born. When he's not fighting alongside expats, Mike owns and manages a small video production company, and takes care of his 1 year old son and two dogs.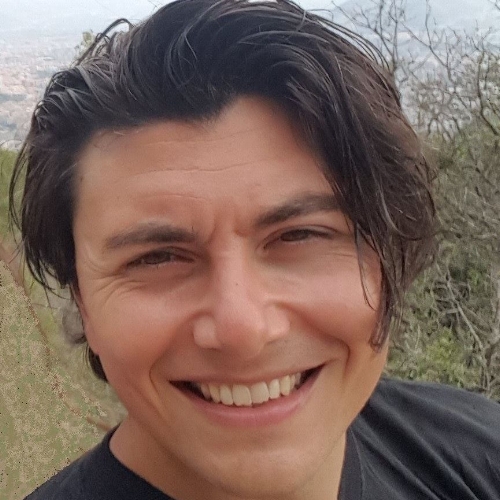 Political Chair. Massi was born and raised in Palermo (Italy), where he graduated at the age of 25 just before leaving Italy to follow his passions and travelling the world as part of his career. He arrived in NL 6 years ago when he was offered a Contract by one of the 7 sisters in the Oil&Gas while he now works within the Aerospace sector in Amsterdam. Massi is a passionate person, avid reader and sport enthusiast with deep love for the Netherlands despite his intermittent nostalgia for Italian traditions and food. With this unfair proposal changes to the 30Rule, he is currently re-considering his plans for the future while he is by no means willing to accept it without a fight. #aDEALisaDEAL
Social Media Chair
Ashley has lived and worked in the Netherlands for 7+ years. She has over 20 years of digital marketing experience. Originally from California, she now enjoys living in Amsterdam, riding her bike, and eating broodjes.